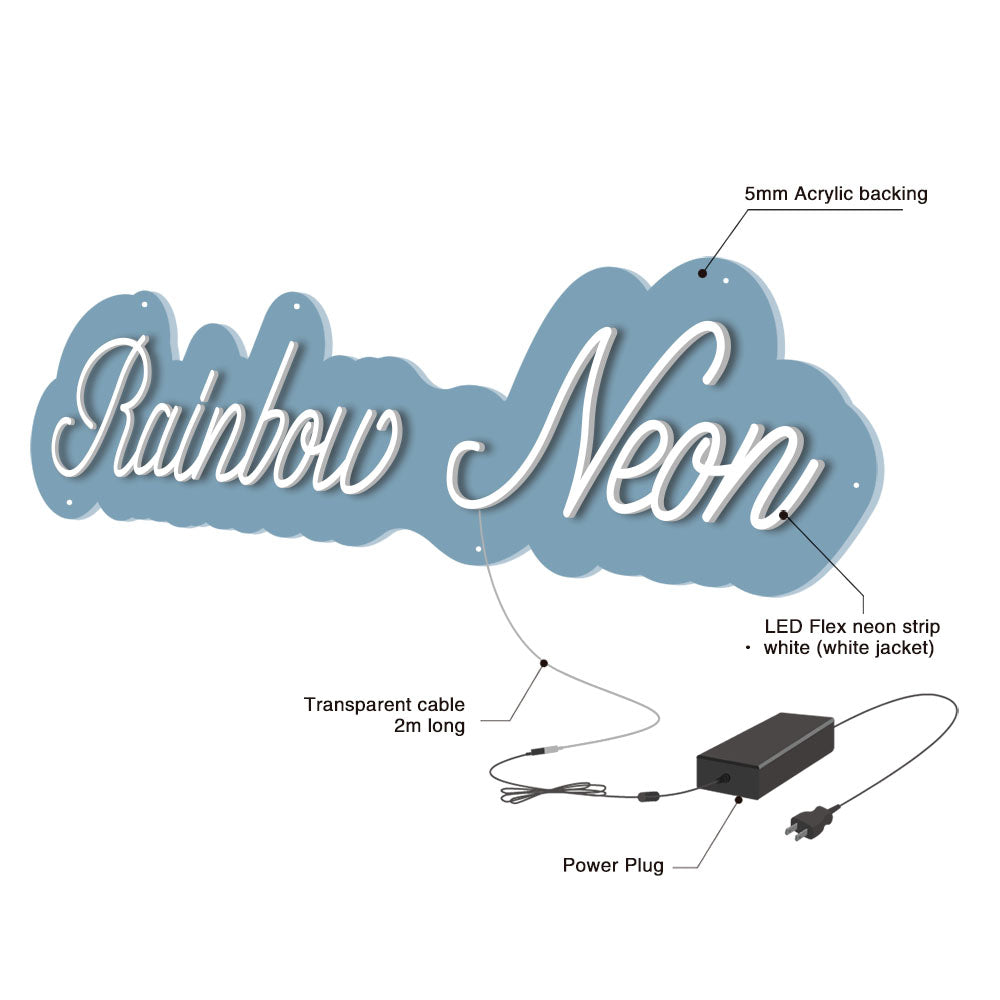 Size: Choose from 8 versatile widths! 10in (25cm), 20in (50cm), 30in (75cm), 40in (100cm), 50in (125cm), 60in (150cm), 80in (200cm), 100in (250cm)
Color:

Cold White, White, Warm White, Pink, Light Pink, Green, Light Green, Blue, Light Blue, Red, Purple, Yellow, Orange;




W-Pink, W-Light Pink, W-Green, W-Light Green, W-Blue, W-Light Blue, W-Red, W-Purple, W-Yellow, W-Orange.

Font: Over 45 different fonts, from simple to more complex options. Choose the perfect font for the vibe you're trying to set.
Location: Want to add a neon vibe to your outdoor space? We can even make it waterproof!
LED flex strip size: (W:6mm × H:12mm), (W:8mm × H:15mm), (W:10mm × H:20mm).
LED flex strip jacket: White jacket (Turn off display White), Colored jacket (Turn off display colored).
Backing color: Clear, white, black, red, pink, yellow, blue ,green.
Powe Plug: US / EU / UK / AU Plug, Standard 230v or 110v LED power adapter. Approx. 2m long ( from transformer).
Transparent cable: Approx. 2m long (from LED sign).
Warranty: 1 Years.
Cusotm neon sign color
Cusotm neon sign size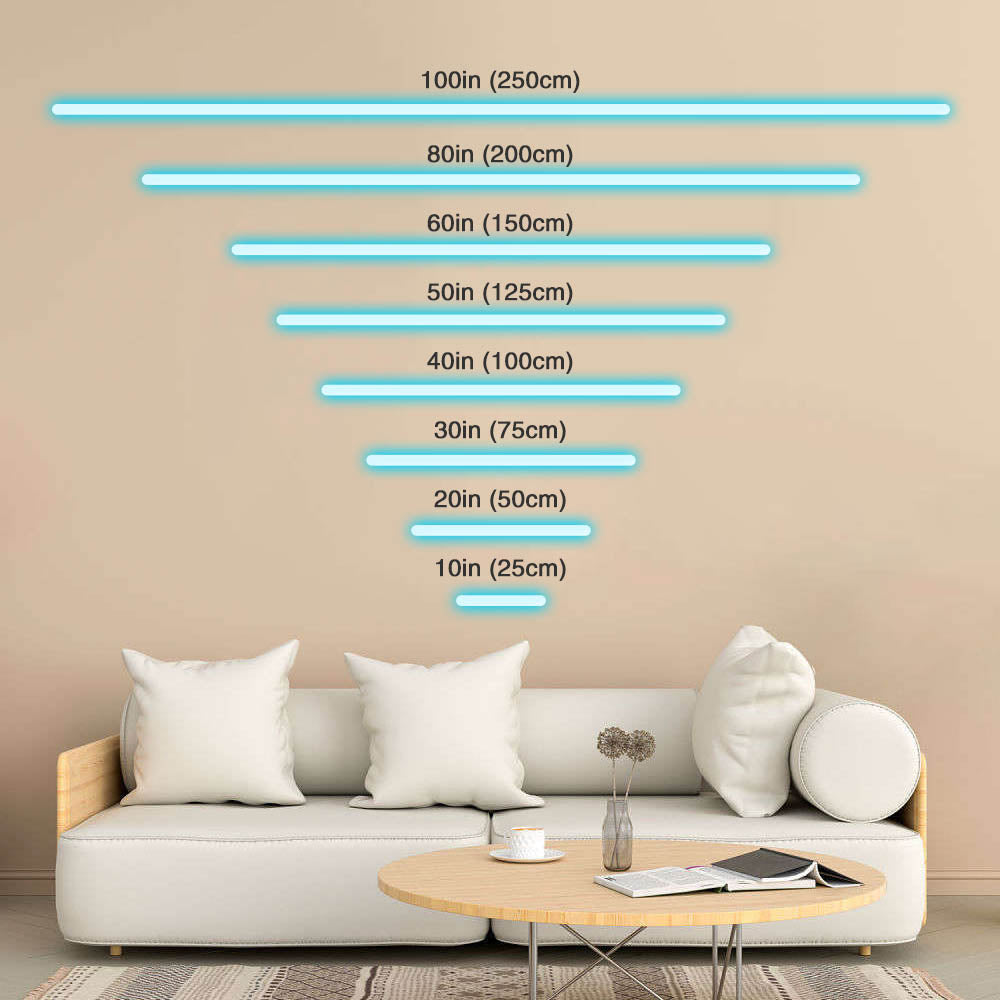 Cusotm neon sign backing shape
Cusotm neon sign backing color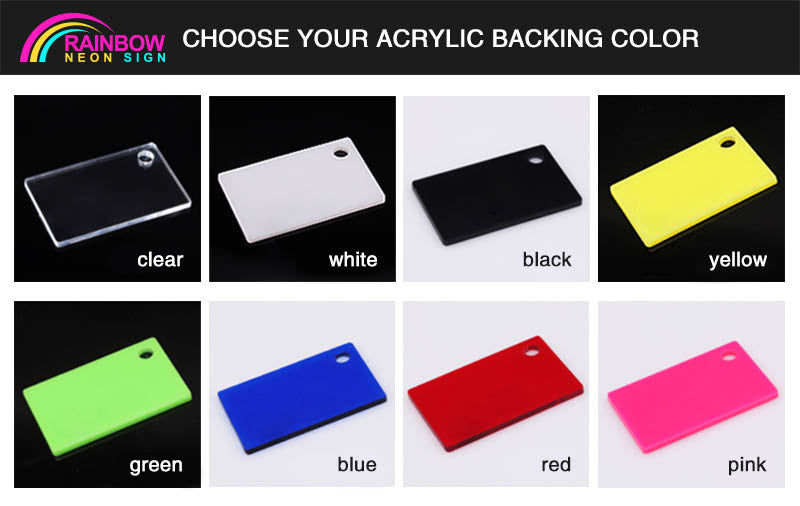 Cusotm neon sign accessories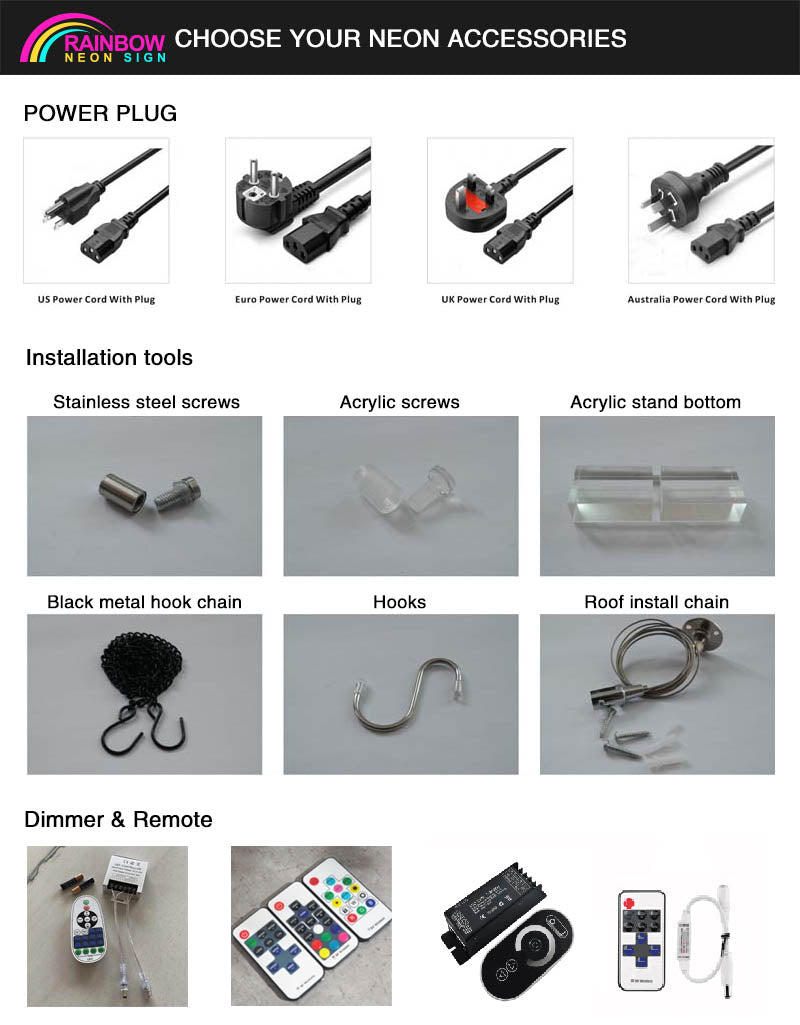 Cusotm neon sign packaging

Standard Single Color 
Neon Sign
RGB Multi Color Neon Sign
Full Color 
Neon Sign