Custom neon sign payment link
Regular price
$1.00
/
---
Usage:
1. Contact us for quotations
2. Pay an amount equal to the neon sign quote. 
3. Pay and leave a message
4.We will produce your goods as soon as possible
Contact us: studio@rainbowneonsign.com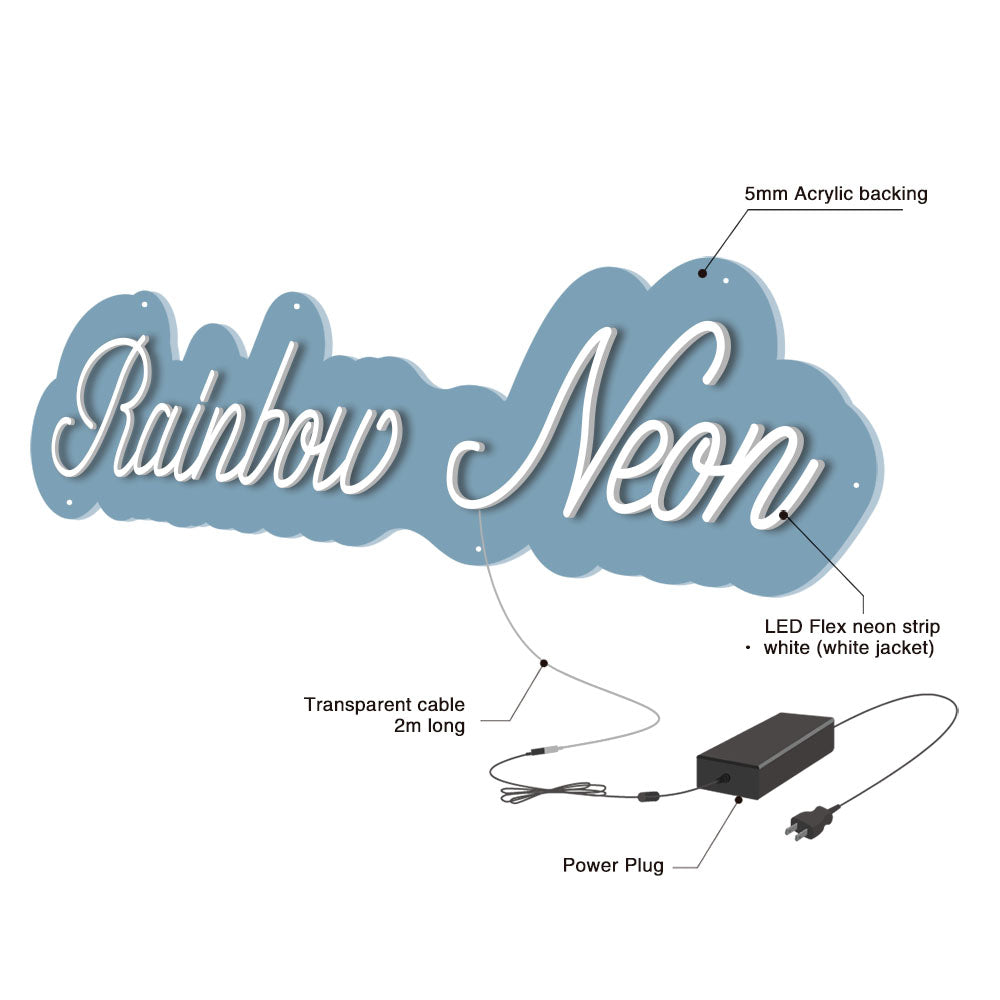 Size: Choose from 8 versatile widths! 10in (25cm), 20in (50cm), 30in (75cm), 40in (100cm), 50in (125cm), 60in (150cm), 80in (200cm), 100in (250cm)
Color:

Cold White, White, Warm White, Pink, Light Pink, Green, Light Green, Blue, Light Blue, Red, Purple, Yellow, Orange;




W-Pink, W-Light Pink, W-Green, W-Light Green, W-Blue, W-Light Blue, W-Red, W-Purple, W-Yellow, W-Orange.

Font: Over 45 different fonts, from simple to more complex options. Choose the perfect font for the vibe you're trying to set.
Location: Want to add a neon vibe to your outdoor space? We can even make it waterproof!
LED flex strip size: (W:6mm × H:12mm), (W:8mm × H:15mm), (W:10mm × H:20mm).
LED flex strip jacket: White jacket (Turn off display White), Colored jacket (Turn off display colored).
Backing color: Clear, white, black, red, pink, yellow, blue ,green.
Powe Plug: US / EU / UK / AU Plug, Standard 230v or 110v LED power adapter. Approx. 2m long ( from transformer).
Transparent cable: Approx. 2m long (from LED sign).
Warranty: 1 Years.
Cusotm neon sign color
Cusotm neon sign size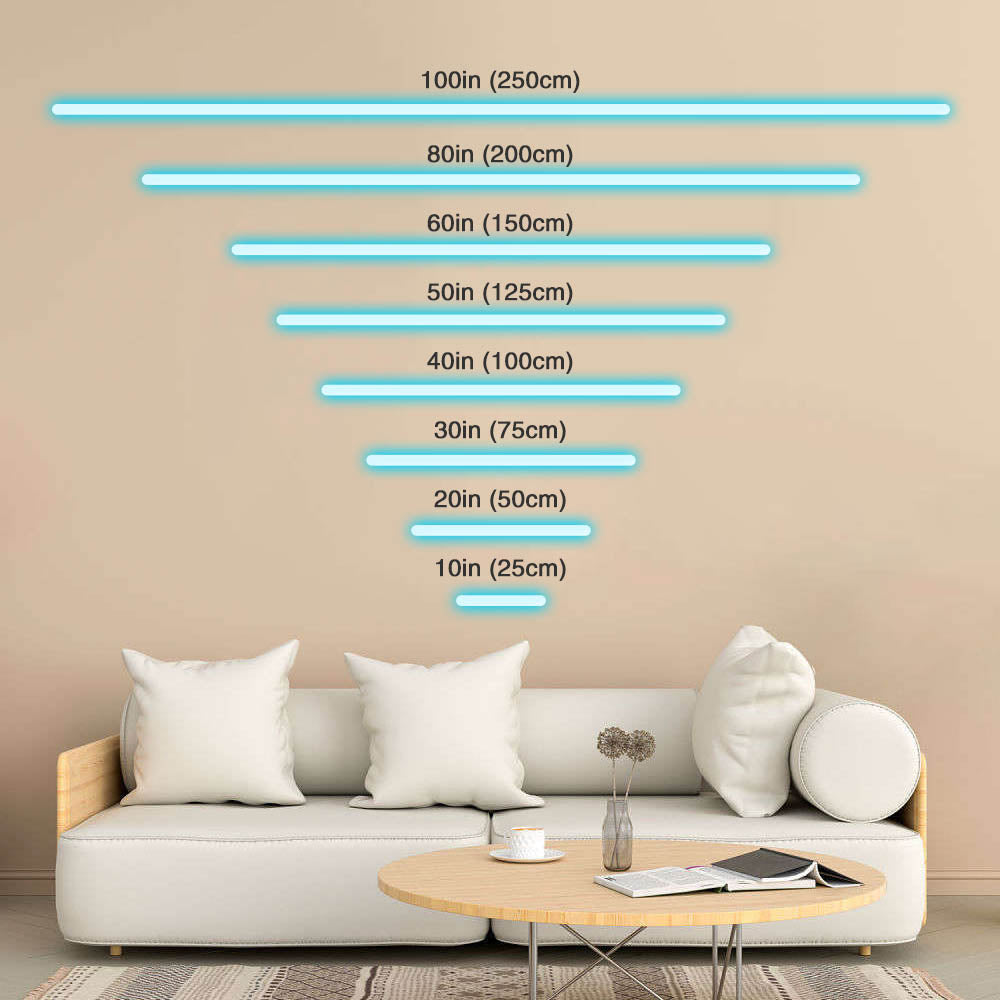 Cusotm neon sign backing shape
Cusotm neon sign backing color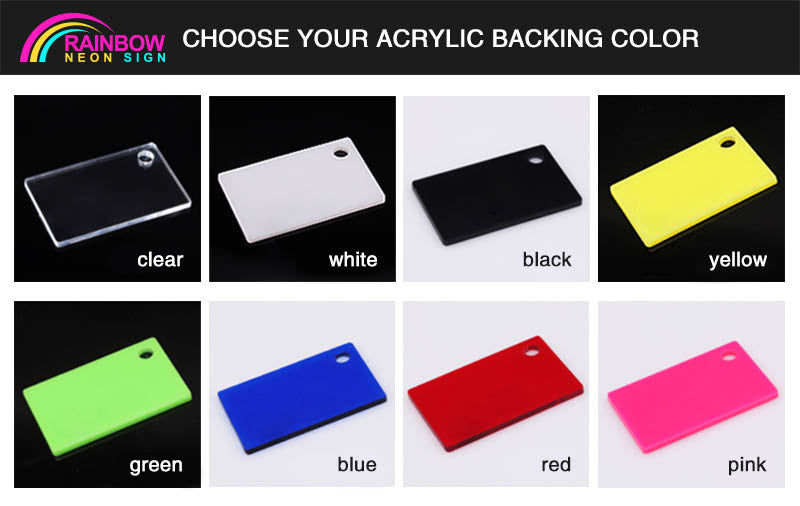 Cusotm neon sign accessories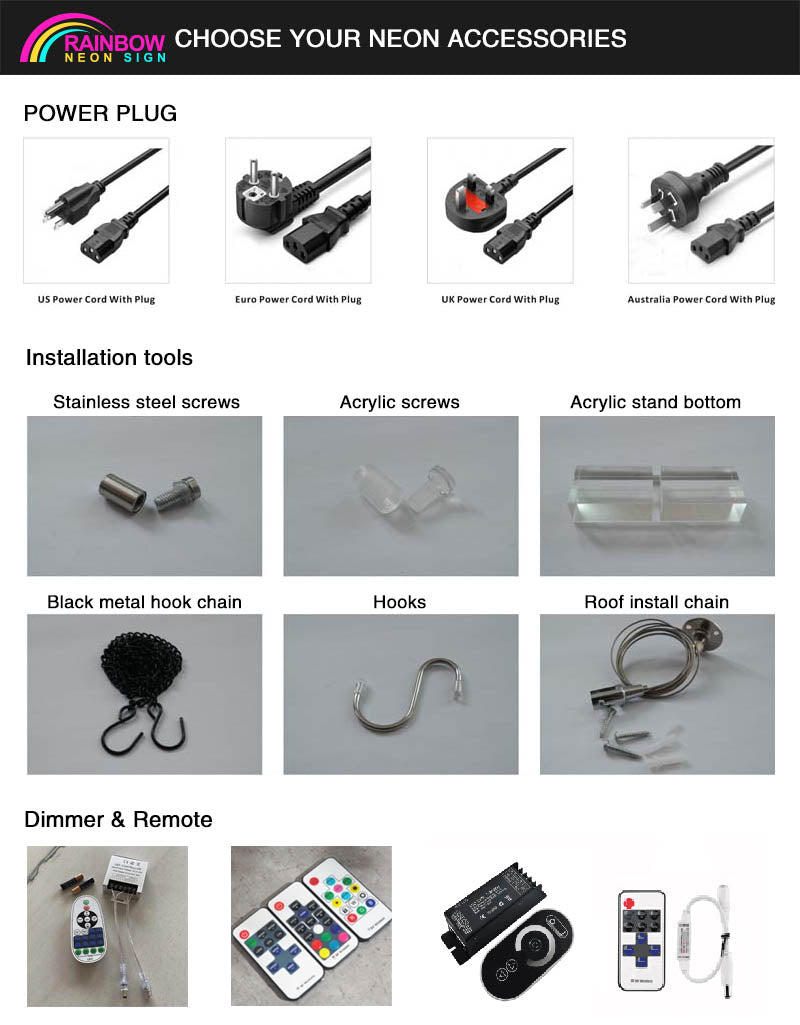 Cusotm neon sign packaging

Standard Single Color 
Neon Sign
RGB Multi Color Neon Sign
Full Color 
Neon Sign
1. How long will it take to arrive?
Arrive 2-3 weeks after paymen (Free)

2. How long does the shipping take?
United States: 3-7 working days
Australia: 3-8 working days
United Kingdom: 3-10 working days
Europe: 3-10 working days
Rest of the world: 3-12 working days

3. Through what carrier do your orders ship?
All orders are shipped by Express UPS,FEDEX or DHL.




https://www.rainbowneonsign.com/products/custom-neon-sign-create-your-own-neon-sign